The UIA Advisory Board consists of Top Exemplary experts within strategically chosen markets these leaders in the industry will be available to appear at individual trade show events, live shows, educational programs, etc. as well as assisting the UIA Executive Team in achieving the UIA goal to be the indisputable leader in the Education, Innovation, and Invention Industry. Providing Guidance, Knowledge, Education and Resources to protect the Individual Inventor is a main stay of the UIA.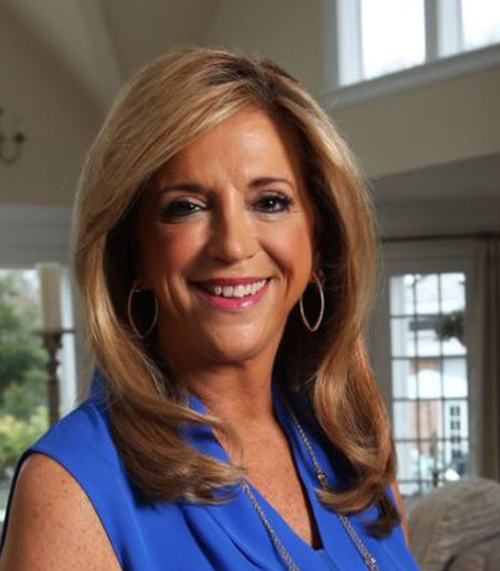 Joy Mangano
Joy's amazing story came to life on the big screen in the movie "Joy". The film was nominated for numerous awards and won the Best Actress Golden Globe for Jennifer Lawrence's portrayal of Joy. 
In real life, as in the movie, Joy Mangano is an American inventor and entrepreneur best known for inventions such as the self-wringing Miracle Mop. Soon after Joy began appearing on QVC in 1992, she joined the Home Shopping Network. Joy is HSN's most successful purveyor, with annual sales of more than $150 million and hourly sales regularly topping $1 million. 
A HSN executive wrote that Joy's success is due to her ability to convey her passion, excitement, and pride with her viewers. Joy agrees, saying that while selling on television is an opportunity to reach millions of people, success requires genuine enthusiasm to reach people who can't touch or try the product. 
Joy is now hosting the first-of-its-kind, live and shoppable competition series "America's BIG Deal" featured on the USA Network, a must watch!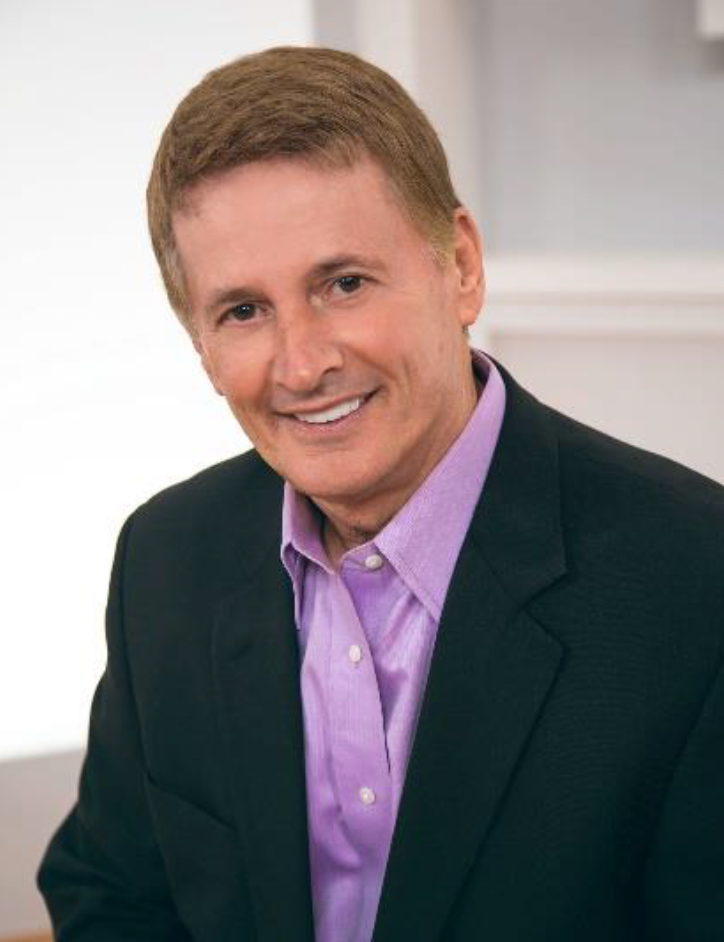 Bob Circosta
 TV's original home shopping host and helped create the mutli-billion-dollar TV home shopping industry – he sold the first product ever offered! 
Over the past 45 years, Bob has logged over 25,000 hours of LIVE selling on TV… made over 75,000 separate product presentations… and has, individually, sold over SIX BILLION DOLLARS in merchandise – earning him the title: "TV's BILLION DOLLAR MAN." 
Today, Bob is constantly sought after for his unique and proven marketing expertise. He teaches corporations, businesses and entrepreneurs how to create an impactful and profitable pitch to maximize their sales on various marketing platforms. 
In addition, Bob appears on TV shopping channels and social media platforms around the world. 
His popular book, "LIFE'S A PITCH" is a proven guide to successfully selling ANYTHING – ANYWHERE! 
Bob has been featured on ABC's GOOD MORNING AMERICA, NBC's TODAY SHOW, ABC's 20/20 and in articles in USA TODAY and The WALL STREET JOURNAL. 
Bob received the first-ever "HSN LEGEND AWARD" for his contributions and lifetime achievements in the electronic retailing industry.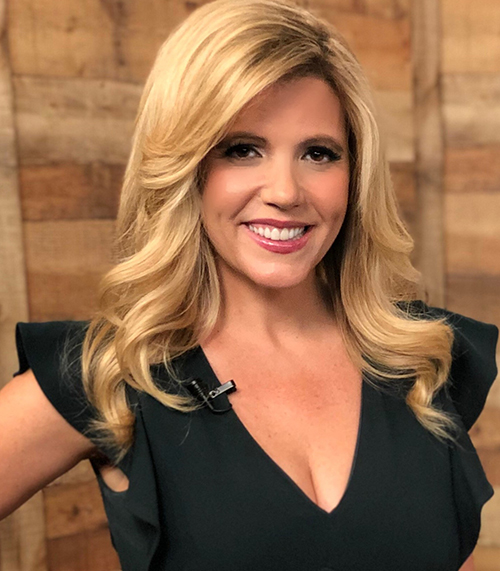 Kathryn Emery
Kathryn Emery is a vivacious 20-year home improvement & lifestyle expert, TV host, on-stage presenter, spokeswoman, and content strategist who exudes knowledge, confidence, and energy. Kathryn is passionate and excited about sustainability and innovations for the home that make life easier and more enjoyable. 
Kathryn started her career as a magazine editor learning early on what it takes to tell a great story. In 2001, she established her career in home improvement at the Home Depot, where she guided product story telling in the PR department, appearing on TV and training hundreds of associates nationwide to do the same. 
As the go to home improvement & lifestyle personality, Kathryn is often quoted in USA Today, Yahoo! News, Consumer Reports, HGTV Magazine, Martha Stewart Living, Tribune Syndicate and more. Kathryn has been nationally featured on Good Morning America, and CBS' The Doctors.
Kathryn is the official spokesperson for the National Hardware Show, presenting on stage, hosting panels, and being the "on the street" reporter for the show.
Kathryn is a working mother who brings her confident son on TV with her to talk about home products. They make quite the duo and like to make people laugh. Kathryn has an engaged following where she shares her home tips/products on her social media channels.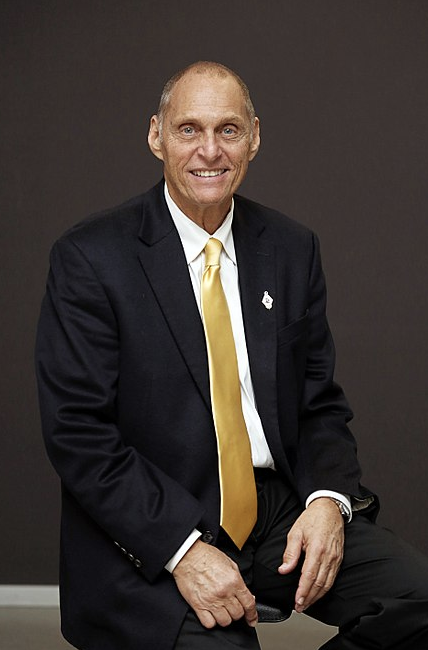 Alan Amron
With 45 years experience in product innovation, business growth, and organizational leadership, I ran organizational initiatives in promoting meaningful change in business performance through revenue management and product improvements. As an Inventor, my work has been granted over 41 United States Utility Patents, plus 17 Design patents which have grossed well over $250M in total revenue.
I love great new ideas and how happy it makes people feel to hear about and see them in action! My specialty lies in inventing new, never done anywhere in the world before, ideas while spearheading patent protection and development for them.
Notable inventions:
* Press-On Memo, which is known to the world today as "Post-it Notes" by 3M.
* "The Photo Wallet," licensed to Nikon as the first handheld battery-operated digital photo frame. It could display JPG and MPEG files and read Microsoft Excel and Microsoft Word documents.
* First battery-operated water gun for seven major toy companies, earning $250K in royalties within the first year.
* First Down Laser Line system, which would extend the concept of the computer-generated first down yellow line seen on-screen during televised football games by projecting such a line on the physical field at the stadium. (www.FirstDownLaserLine.com)
* Mark Laser, used in the 2013 and 2014 NCAA National track and field championships at the University of Oregon.
* The American Bagel, which was imported from Europe (www.BestAmericanBagel.com).
I take pride in a long history as a highly creative inventor and innovative market maker of 16 successful products licensed over the years, from battery-operated steady stream water guns to compact flash digital image pocket players licensed to Nikon Camera.
For the last 45 years, I also have lectured at Universities in the US and Europe, provided mentoring to many industries and received US patents that are the foundation of many business endeavors.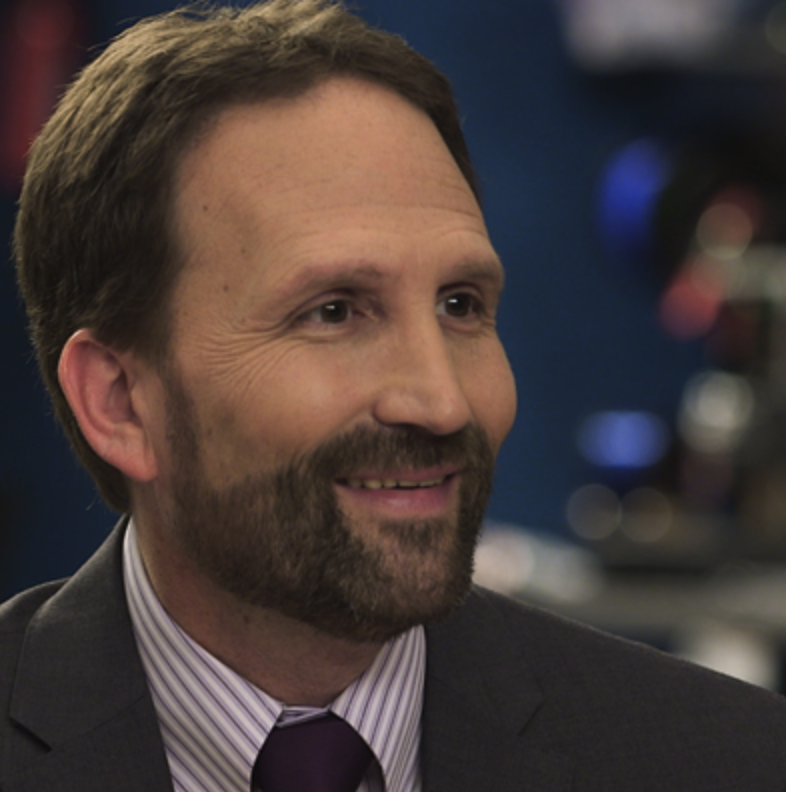 Marc Portney
Marc Portney, is an American Entrepreneur, Investor and Business Advisor.
His street smart insights and deep knowledge of the retail landscape are invaluable when assessing the commercial viability of new products.
As President of Globlasource Infrastructure Partners, an international player in product development, manufacturing & sales, Portney works diligently to bring new products to market.
Marc is honored to be one of HSN's All Star Entrepreneur for their American Dreams initiative.
As an investor, Portney heads a group of vc, who participate in high potential deals that he brings to the table.
Marc appears in the new Science Channel series ALL-AMERICAN MAKERS. The show features four amateur inventors each week, eager for an opportunity to take their product to market. Judged by two master makers, Brook Drumm and Brian Roe, and business magnate Portney, each inventor's product is shown to consumers, broken down and examined to test their mettle and ultimate marketability. Portney and his team of savvy experts then decide if any of the inventions merit financial investment.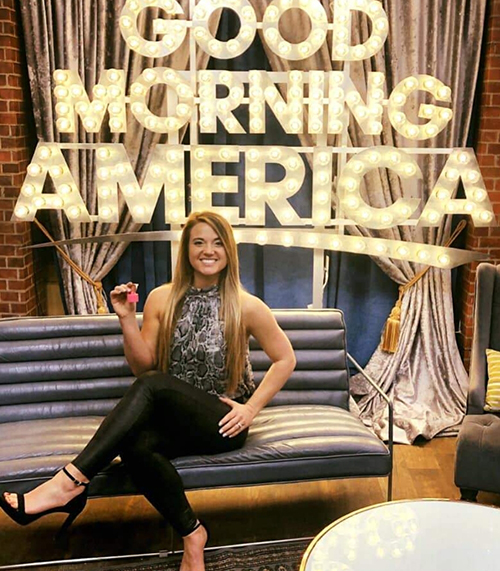 Lerin Lockwood
The inventor of the Lion Latch Jewelry Tote, Lerin, based in Burnet, Texas, has been featured on "Good Morning America" and "The View." A high school art teacher & multi-sport coach, Lerin often needs to safely store her wedding ring and other jewelry. Lerin says, "When I'm teaching art, working with clay or throwing on the pottery wheel, I don't want my rings to dent or scrape my hard work, nor do I want to spend the next hour cleaning clay out of every crevice of my rings. When I'm in the weight room, on the field or on the courts, I have to take my rings off to avoid scratching or bending them."
After losing a stone from her engagement ring, Lerin tried her purse, wallet, and even her necklace – but nothing worked. She needed a protective, convenient & consistent place to store her jewelry that wouldn't come unscrewed or unzipped like all other products on the market. Deciding she had to do something herself, Lerin became an inventor, and the Lion Latch Jewelry Tote was born.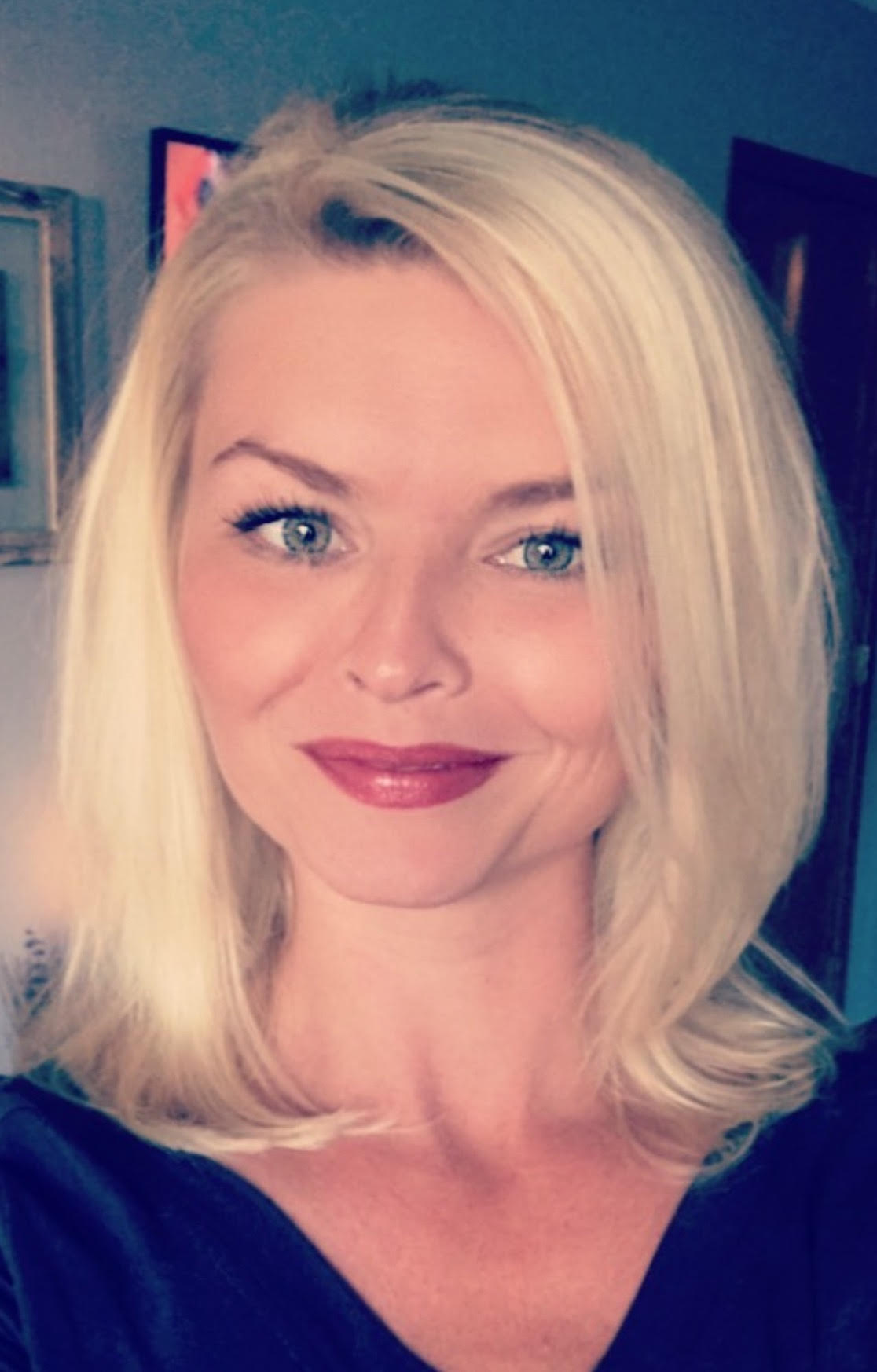 Amy Jo Brogan
Amy Jo Brogan has always had the desire to be a successful career woman. Beginning her career in the entertainment industry as young as age 13, she became a model and actress. By age 15 she earned her SAG card (Screen Actors Guild) by booking a Barbie commercial for Mattel, and by 16 she graduated early so she could work as an adult on set. In this space, these experiences helped her to learn early in life how business is conducted and what contracts are all about, along with many other lessons working in a creative field.
When she hit her early 20's she wanted to get more involved in business practices focused on sales and marketing. This is when inventing fell into her lap, literally!
Through all the hustle, Amy Jo always had her coffee on-the-go and would spill it either in her truck or on herself almost everyday! She decided to create a spill-resistant coffee tumbler lid that she wanted to bring to market but had absolutely NO CLUE how to do so. After a lot of research and talks with manufacturers, she discovered the path of licensing.
For over ten years, Amy Jo has had the goal to be a credible, helpful leader and resource for those in the Product Licensing industry. Up to date, she has licensed two products of her own, one in the kitchenware industry and the other in the beauty industry.
She has also been working as a Senior Coach for over seven years, helping hundreds of independent inventors learn how to execute the process of licensing successfully. You may know her from her former YouTube channel, Straight 2 Licensing with Amy Jo. You can now find her on her new channel, Products2Market with Amy Jo!
Amy Jo believes you always need to tackle your dreams. Whenever you feel like you have failed, you should view it as an opportunity to learn, to grow, to succeed!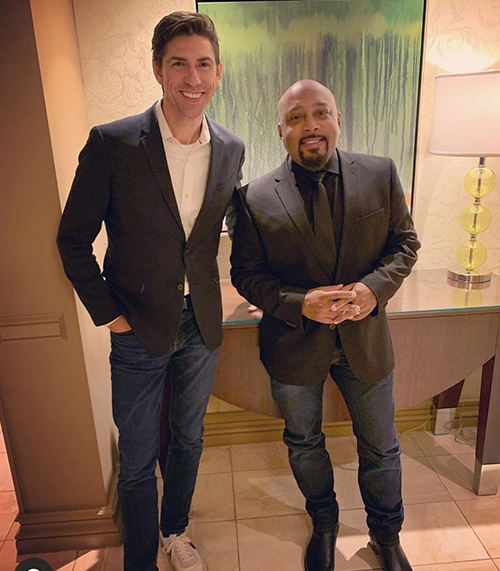 Mike Watts
Mike Watts is an experienced entrepreneur who has 6 startup companies under his belt, including founding three consecutive multi-million dollar companies in the last 10 years. Mike has successful exits from three companies including one for over $6 million and he even struck a deal with Daymond John from Shark Tank. Mike currently serves as CEO of LoveHandle, a fast-growing American manufacturer of patented custom smartphone grips and accessories where he leads a team of 35 full-time employees proudly manufacturing exclusively in the USA.
Mike is a regular keynote speaker for entrepreneur and inventor groups as well a guest professor at Texas A&M University's entrepreneur program in College Station. Mike is a 3-time winner of the Aggie 100 Award for fastest growing companies and has been listed on the Fortune 5000 multiple times.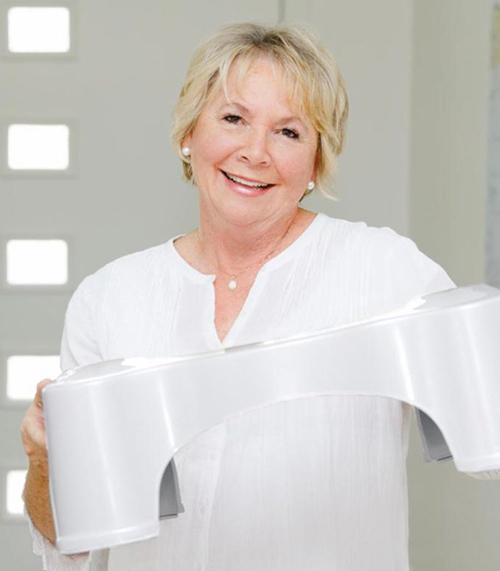 Judy Edwards
Judy Edwards along with son Bobby and husband Bill are the designers and creators of Squatty Potty® toilet stools. 
Judy, invented the Squatty Potty at the "early age" of 60 after a lifetime of colon issues. Judy was seeking a natural and inexpensive solution that would help correct and heal the problems she was experiencing. That's when she came up with the Squatty Potty. Squatty Potty is designed to work with any toilet. It's comfortable, ergonomic, easy to use, attractive and affordable.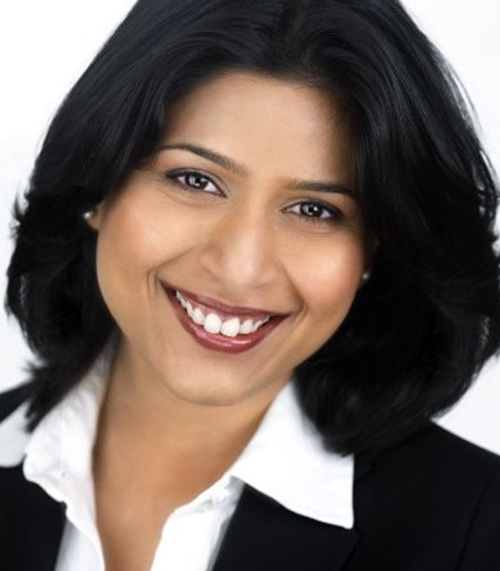 Nisha Sawhney
Nisha Sawhney, the founder of SnS Design, Inc, specializes in supporting businesses, entrepreneurs and manufacturers with ideas that revolutionize industry. 
Utilizing holistic innovative product design solutions, Nisha has proven successes with clients throughout the world, including in the US, UK, Switzerland, Japan, Israel, India, Brazil, Argentina, Italy, Hong Kong and China. Specializing in a wide range of products from baby cribs to electric car charging stations to medical devices.  Nisha worked as both the product designer and project manager for global consumer product companies Haier, LG, Whirlpool, Westinghouse, Amana, Amcor, Edi-Baur, Rosco, LiFeng, Temptu, Zipz wine (Biggest Deal in Shark Tank History) and many more.
Nisha's expertise includes services from A to Z – research, conceptual design, invention, product development, engineering, prototype, patent related support, branding, packaging, graphics, point of purchase, 3d Renderings, pre-sale presentation, mechanical design and engineering, manufacturing, and retail placement.
A valedictorian earning a Master's Degree in industrial design and a Bachelor's degree in architecture, Nisha has served as a juror and speaker for a decade at The International Consumer Electronics Show.
Nisha volunteers assisting MAKE48 inventors, has taught MBA students at NYU, high school students at Teen Design Fair and underprivileged female youth.
Featured in FORBES magazine as "The Woman Who Could Design Anything, And Did", Nisha has been awarded utility and design patents for consumer products.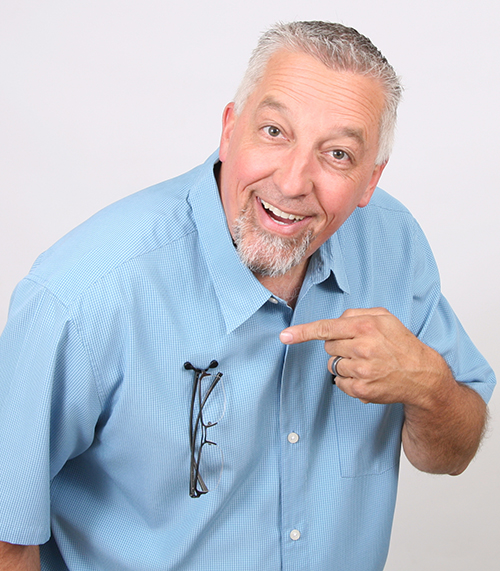 Rick Hopper
If you have ever crossed paths with Rick, you may know how much fun he has and how much he loves to share it with everyone around him. He is a one-of-a-kind entrepreneur, inventor, motivator, husband, father, and friend. Tired of constantly dropping, scratching and losing your expensive glasses? With Rick's innovative Readerest® you easily attach your eyewear to any article of clothing and your glasses will be with you at all times.
All you have to do is place the plastic back-plate on the inside of your clothing and the front clip to the outside and the magnets will automatically attach and self-center. No pins are used! Readerest reading glasses are loaded with technology to provide the ultimate protection and comfort for your eyes. Whether you're looking for readers to use daily or on specific occasions you can rely on Readerest glasses to give you premium protection and functionality.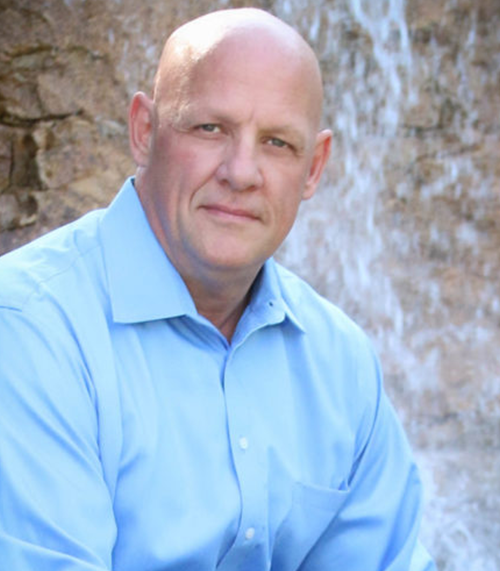 Sean Murphy
Sean is a graduate of the esteemed McCombs School of Business at the University of Texas, Austin. He is a true believer in capitalism and the American dream. For the past 34 years, Sean has thrived within the financial industry and has spoken coast to coast to well over 200,000 people. 
He has been voted a 5 Star Wealth Manager and is in the final stages of completing his book – Success Doesn't Care How You Feel!
Sean served for 4 years as the CEO of the Inventors Center of Kansas City widely regarded as one of the nation's most successful inventor organizations assisting inventors and entrepreneurs in bringing their products successfully to market.
Sean was one of the principals involved in creating and launching the invention-based TV program Make48, currently in its 5th season on PBS. Sean served as both a MC and a presentation coach for contestants on the show.
Sean is a mentor at the University of Missouri Kansas City Bloch School of Business E-Scholars program. Students in the program are challenged to create an actual business within 9 months that can scale to $5 Million in 5 years. As a mentor, Sean's specialties include sales training, time management and communication.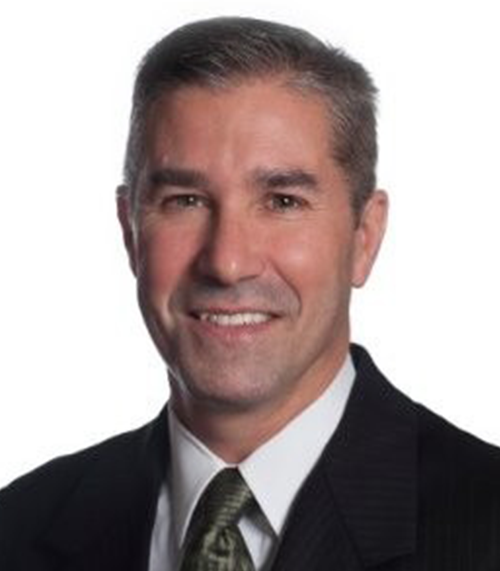 David E. Consigli
David is a member of the Advisory Board and has recently been appointed the UIA's treasurer. With over 34 years of experience, David's skills and expertise are highly sought-after by a wide range of clients. David is a member of the AICPA Business Valuation Committee and a Massachusetts Collaborative Law Council Board Member.
He is credentialed with the Accreditation in Business Valuation (ABV) awarded by the American Institute of Certified Public Accountants and has been admitted as an expert in the United States Federal Court, Massachusetts Superior Court and Massachusetts Family and Probate Courts.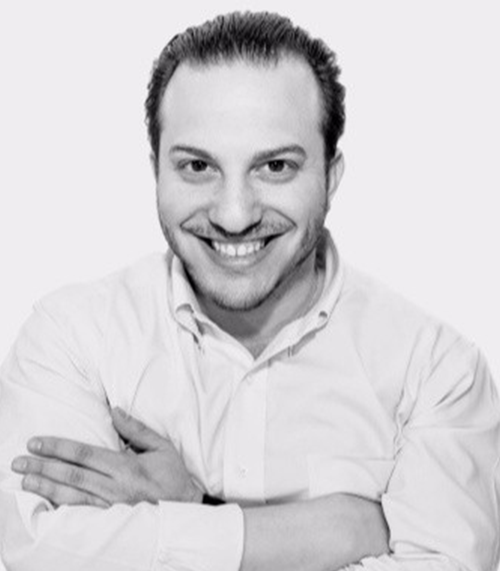 Jon Kestenbaum
Jon is a lawyer by education and entrepreneur by trade.  He is extremely passionate about pioneering initiatives that will change the way we live. He spent his career focusing on people, process, and technology — the ingredients that he truly believes are fundamental to building a successful business.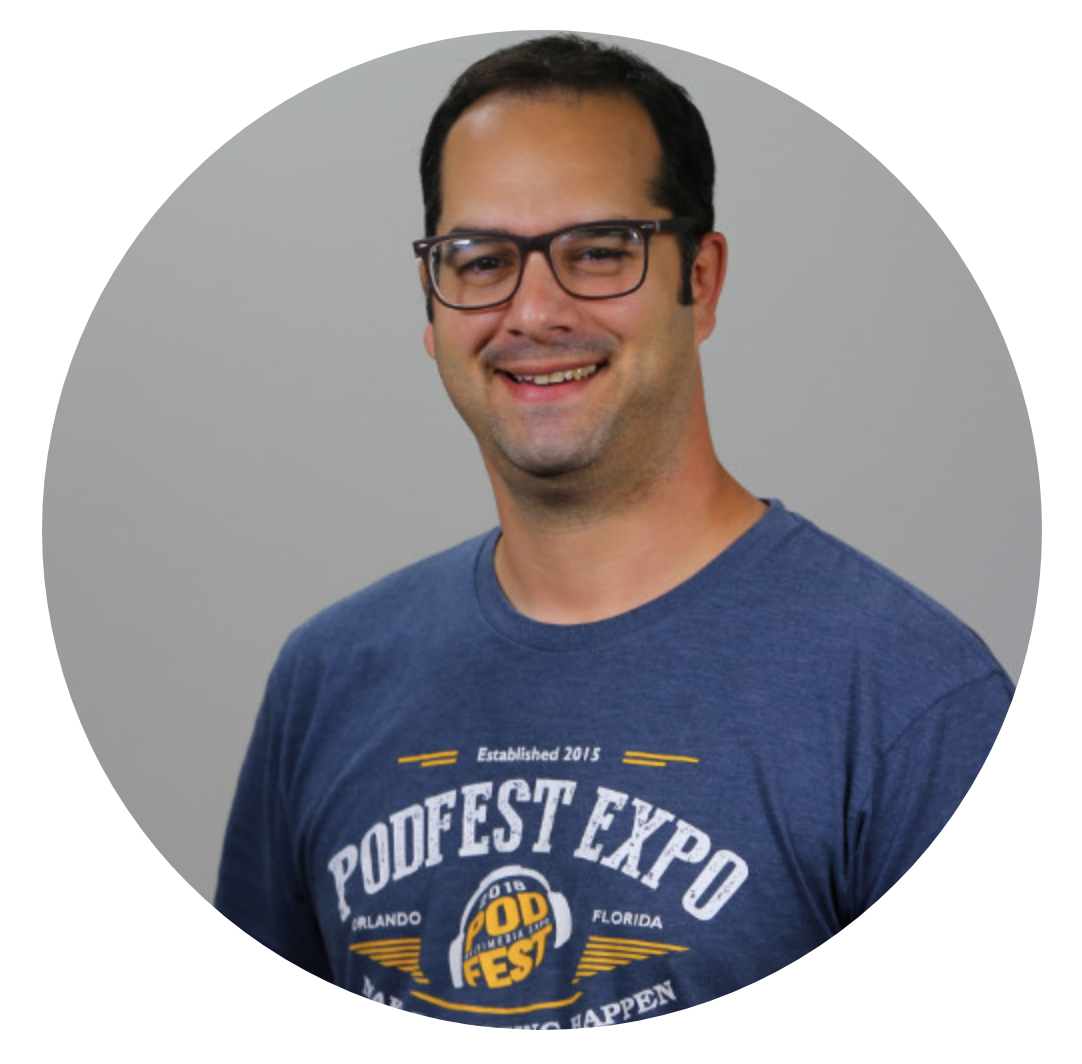 Chris Krimitsos
Has cemented his place in emerging technologies, as evidenced by his success with a global podcasting event that set back-to-back world records and a first of its kind blockchain event. Time and again Chris has solidified his reputation as a thought leader, whether as a speaker, an event organizer, or in the media. Along the way, his name twice became etched in the Guinness World Records™ as he championed the largest attendance for a virtual podcasting conference in one week, first in 2020, and then breaking it with a new mark one year later. Always an early adopter, Chris became immersed in crypto before the mass population heard of it or understood it. Thus, known for bringing people together, he birthed the Florida Bitcoin and Blockchain Summit in 2021, the first event of its kind in the state. It's common to find Chris at the leading edge of the next big technology wave. As a result, he has become a go-to for keynotes, interviews, and forecasts. Chris has successfully grown Podfest™ Multimedia Expo to an international conference with upwards of three thousand registrants from what started as a meetup at a local café in 2013. Content creators have benefited from his knack for community building as they build relationships AND their podcasts and YouTube channels through the platforms he has provided. These experiences, whether in-person or virtual, are built from the foundation of Chris having created more than 2,000 live events in his professional career. As a trend setter, Chris identified podcasting's popularity and responded with a 2017 documentary about the evolving medium. The film has been placed on YouTube for global distribution, after Page 1 of 3 having initially been released on Amazon, where Chris also had a book ("Start Ugly") hit #1 in Business Leadership and HR. Specializing in emerging technologies, from blockchain to NFTs to cryptocurrency, podcasting, and on-demand audio, Chris is a leading go-to innovator who continues to give a voice to the global creator community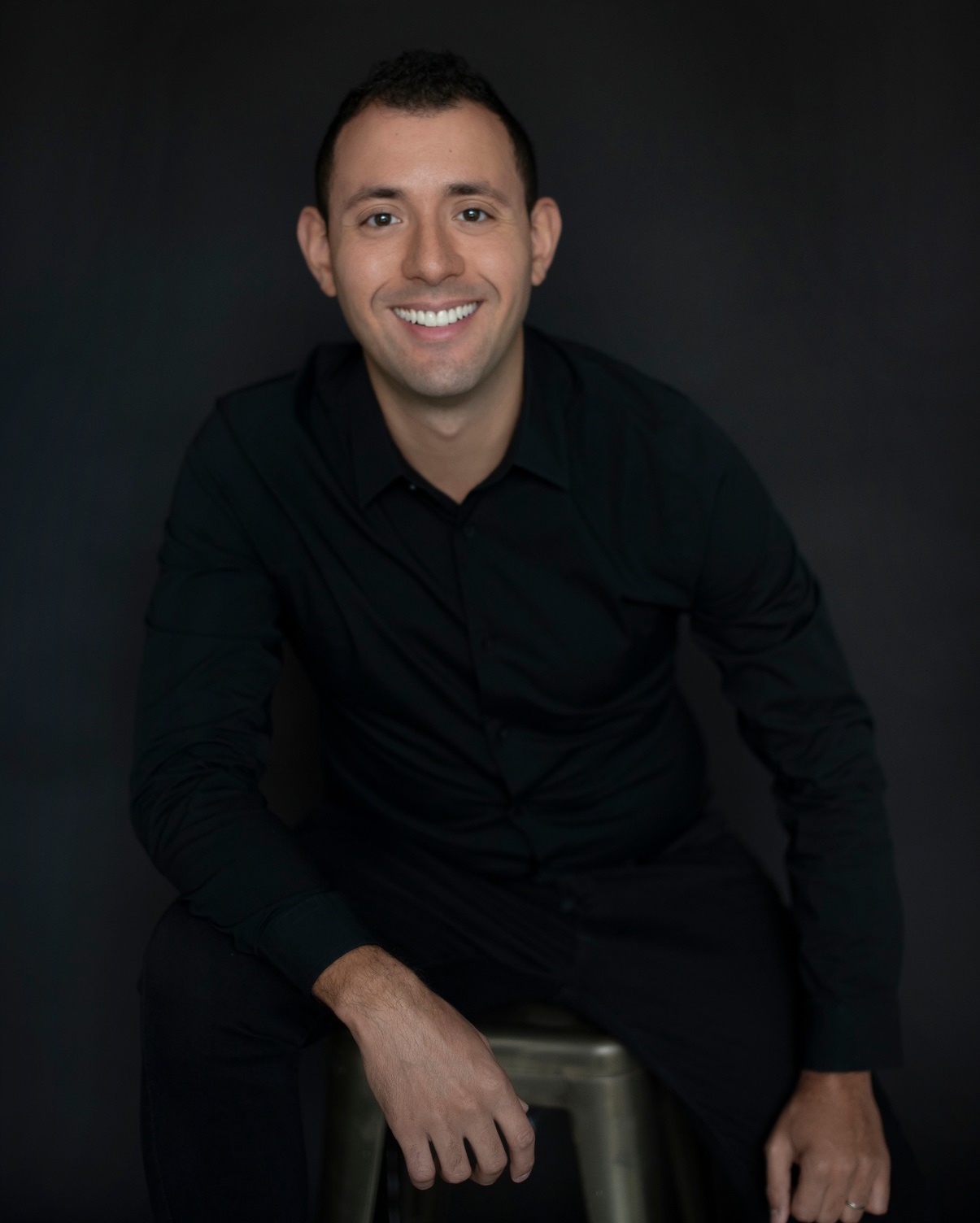 Aaron Cordovez
CoFounder of Zulay Kitchen, has gotten to the top 100 ranked Amazon Sellers in the world.
With sales on Amazon well into the 9 figures, with full ownership of the companies between him and his wife, he's gotten into the top 0.0001% of sellers and shares what he's learned on his podcast: Ecomm Leaders.
Having invented several houseware products with the help of hired designers and engineers, Zulay Kitchen (www.zulaykitchen.com) is at the forefront of innovation in kitchen products.
Further, being a programmer by trade he learned the ins and outs of the technical aspects of Amazon in order to achieve the sweet spot of artistic marketing and technological aspects of advertising and ranking.
He also has founded Samurai Seller (www.samuraiseller.com) which manages tens of millions of dollars in ad spend on Amazon for sellers. The automated Amazon Ads software is cutting edge and helps sellers DRASTICALLY improve sales on Amazon at lower costs.
Having mastered Amazon and the advertising, his speciality expands out into many online marketplaces such as Target, Bed Bath and Beyond, Home Depot, Walmart and more utilizing backend custom solutions to help other sellers master these platforms, Aaron can be reached on LinkedIn.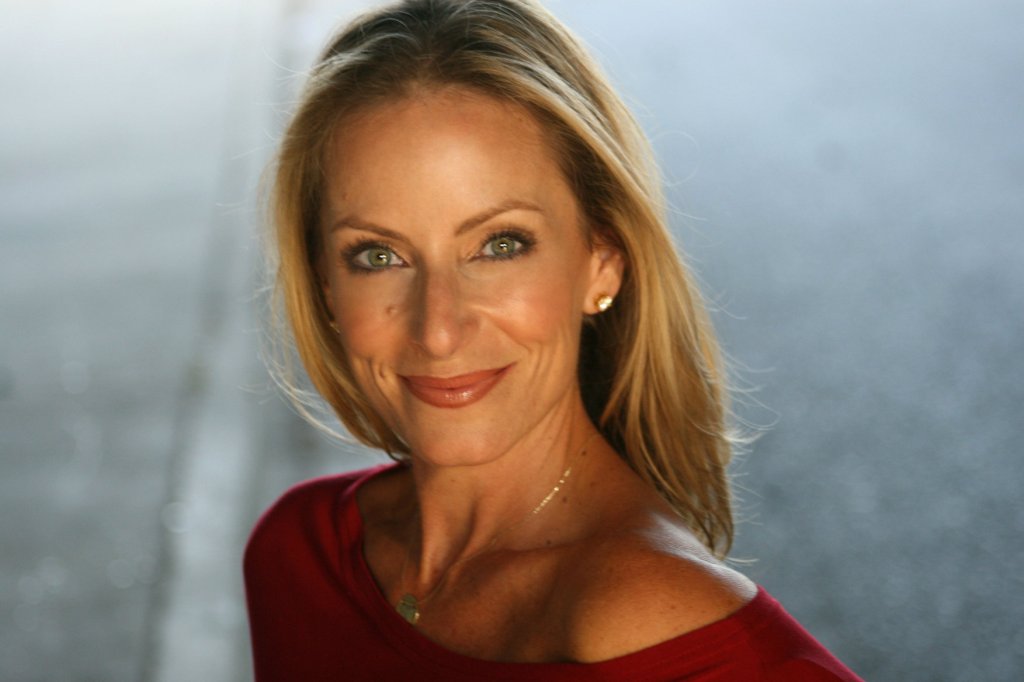 Marcy McKenna
Marcy McKenna is an award-winning product innovator and entrepreneur having successfully designed, developed, marketed and launched over 35 of her own products via home shopping (QVC & HSN), ecommerce, and big box retailers nationwide. While she currently has an exclusive partnership with HSN for her Home & Travel product line, her products have also been featured on morning and afternoon talk shows and in publications such as People, Better Homes & Gardens, InStyle Magazine, Harpers Bazaar, Inc. and many others.
The combination of Marcy's depth of product development experience and breadth of knowledge in the consumer product marketing space has uniquely positioned her as a highly sought after consultant and brand strategist for consumer products that span multiple categories in home shopping, ecommerce and traditional retail. In addition to designing, developing and marketing her own products, Marcy finds passion in helping her fellow inventors find success in bringing their product ideas to life. To that end, she is the Founder of The Women Inventors Club, is a keynote speaker for inventor and entrepreneur groups around the country and also regularly publishes invention and product marketing related video content on her YouTube channel and other social media platforms.
UIA membership is 100% free!